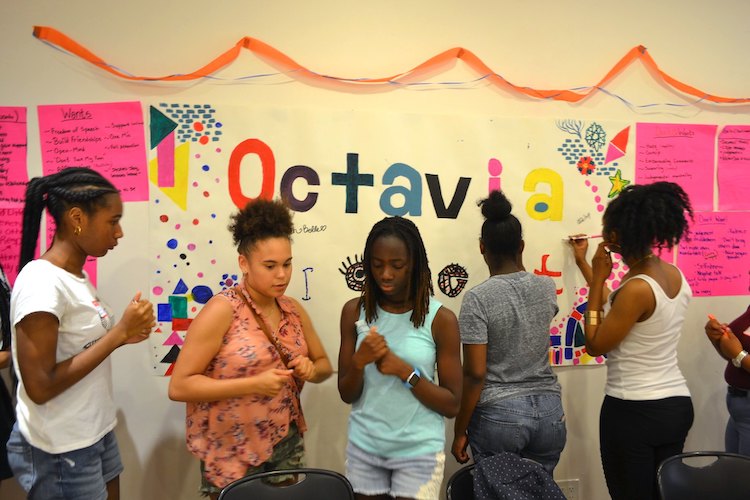 We're starting 2021 with bold plans!
This summer, we're adding a new middle school program for girls and non-binary youth ages 11-13. This has long been a dream of ours, as we often get asked by parents about free programming for their younger children.
This new program will be hosted by Urban Assembly Institute in Downtown Brooklyn, and we're thrilled to reach a new group of young folks through this partnership.
Like our flagship program, the new Octavia Project Summer Camp will combine art, tech, science, and writing in hands-on creative projects. OP campers will explore different career paths with guest teachers, dream bold futures, and discover what they can BECOME!
The 2021 Summer Camp will run virtually the week of July 5 and in-person July 12-30. You can find out more and complete an application here.
(For those of you in the 14-18 age range, you can apply now for our 2021 Summer Institute!)