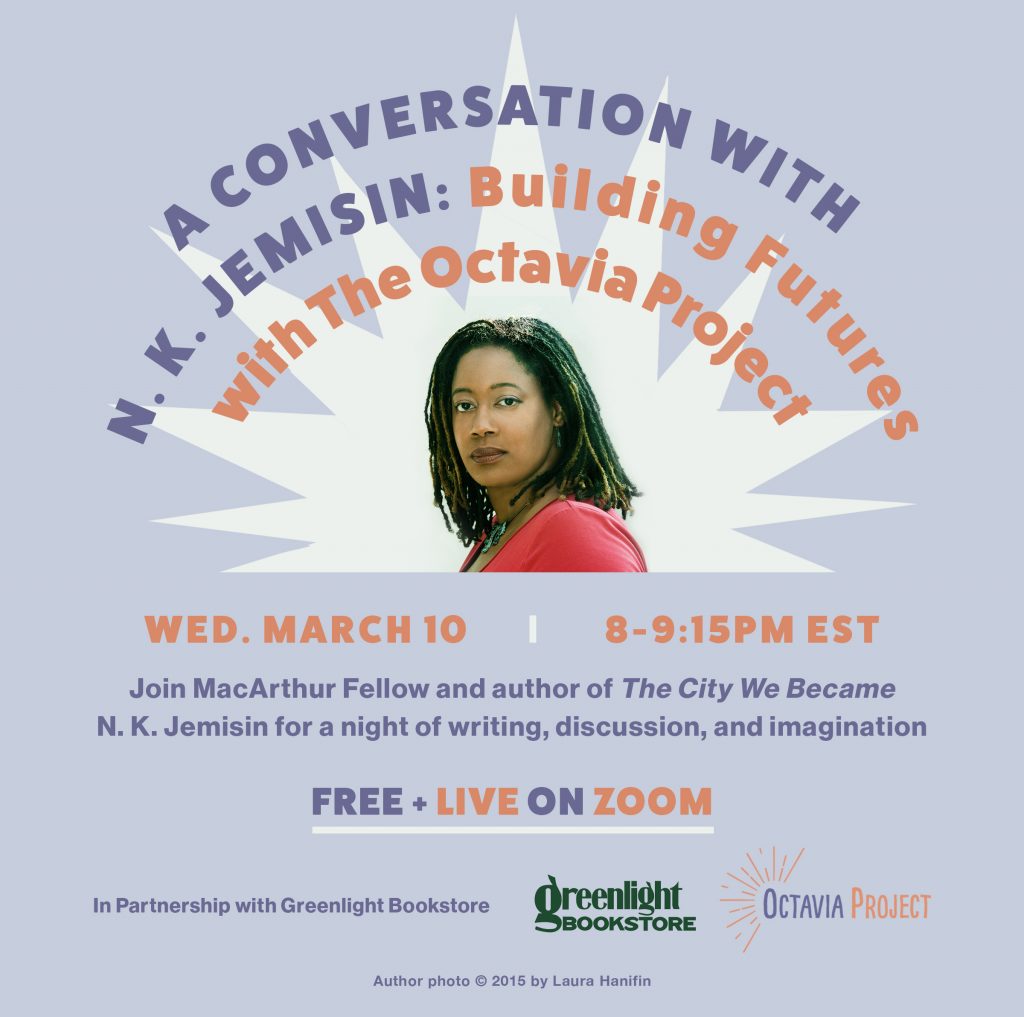 FREE and live on Zoom! On March 10th, award-winning author N. K. Jemisin will be sharing behind-the-scenes insights from her writing process and how sci-fi and fantasy can open new worlds, in discussion with the next generation of writers from NYC's Octavia Project.
Hosted by Greenlight Bookstore, this event is free with a suggested donation of $10. Your donation will also enter you into our raffle for a chance to win prizes like an Octavia Project tote bag, t-shirt, and much more!
You can view a recording of the event here.
About N. K. Jemisin: N(ora). K. Jemisin is a New York Times-bestselling author of speculative fiction short stories and novels, who lives and writes in Brooklyn, NY. In 2020, N. K. published her latest novel, The City We Became, and was awarded a MacArthur "Genius" Fellowship.