Hello from the Octavia Project! Our brand-new Summer Camp for girls, trans and nonbinary youth ages 10 to 13 kicked off this month, taught by OP alum Aleighya and Cheyann. Our campers started with a week of exploring writing, music, and STEM, and will continue to gather in person for the rest of the month as they learn about urban planning, visual art, botany, and much more. Our flagship program, the Summer Institute (for ages 14 to 18) also launched its 2021 session last week: read below and follow us on Twitter and Instagram for updates on each of the programs throughout the summer!

This week our campers got to know each other through the power of poetry. We wrote short sentences and then remixed them together in groups to create collaborative poems — before turning them into spoken (and sometimes shouted) chants, with creative choreography.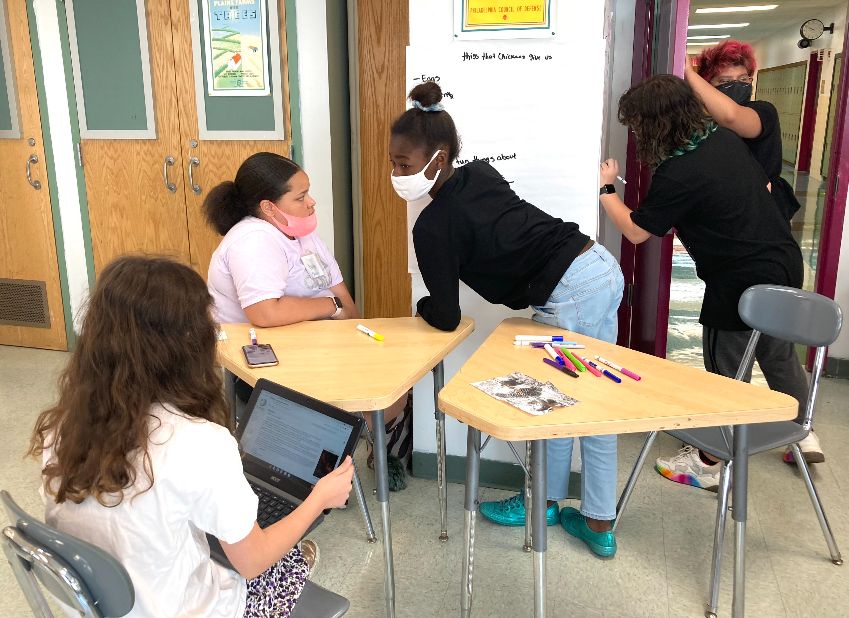 On day 4, campers shared their songs of the summer and built a collaborative playlist to explore the building blocks of a song and how music makes us feel. We learned how to build our own songs in Soundtrap using drum patterns and jamming together.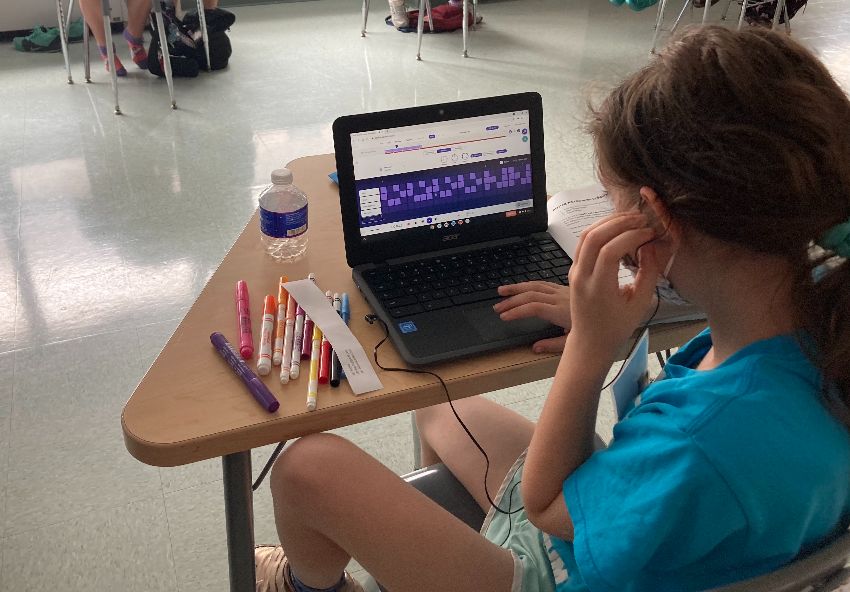 And: our successful Summer Institute returned this month with 22 participants! The highlight of the week was our podcasting workshop, where teens learned how to use digital audio technology to share their own stories.