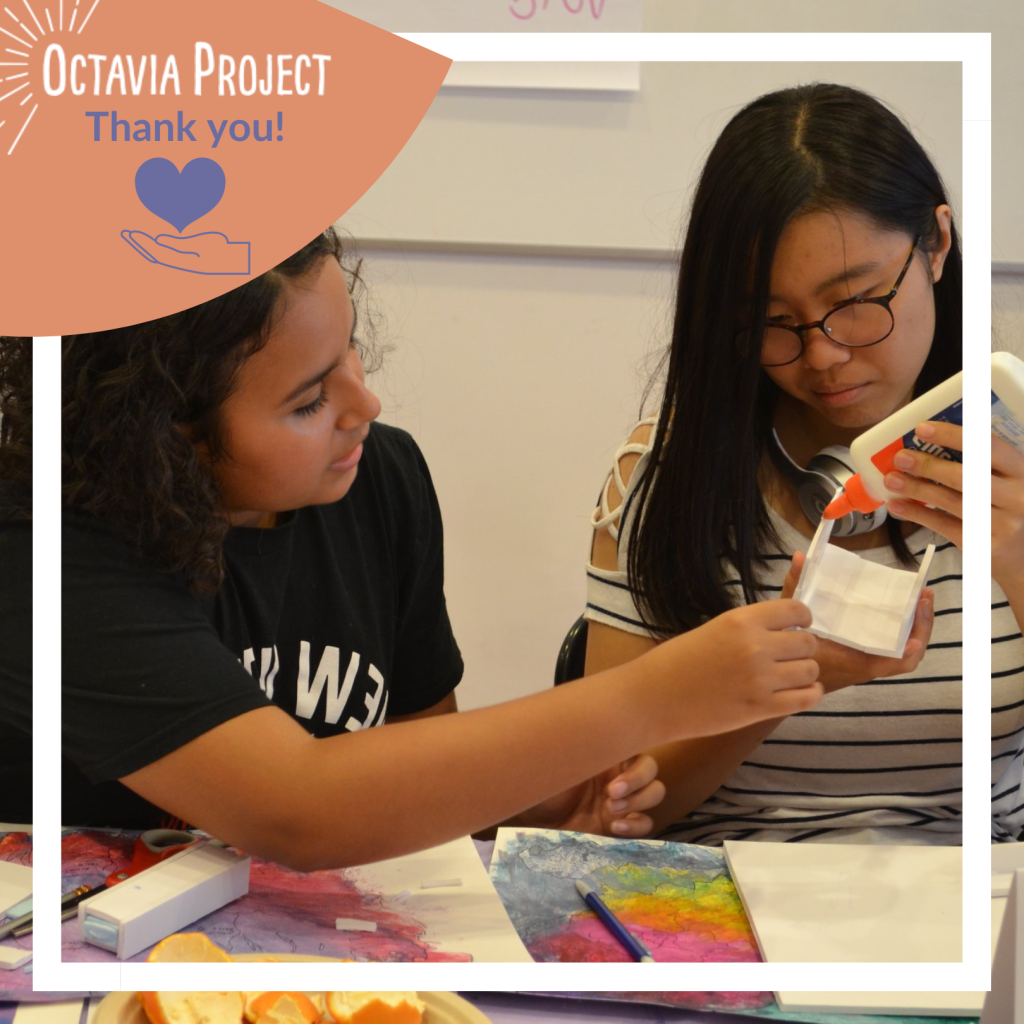 We did it!
Your support has made another summer of Octavia Project possible. In our programs, participants challenge and support each other to grow their artmaking, writing, and STEM skills while developing as leaders and changemakers.
Whether you supported us by contributing to our annual campaign or spreading the word about our work, we want to thank you! You are an essential part of this community that allows us to build vital spaces for our young people year after year.
You can continue supporting our work by sharing information about our programs with young people and their caretakers. Youth ages 14-18 can apply for our Summer Institute, and those going into grades 6-8 can join our Summer Camp!
Thank you for helping us pass our $35,000 goal and creating another summer of growth, creativity, and community. Stay tuned for updates about this summer's programs and our annual Summer Showcase!