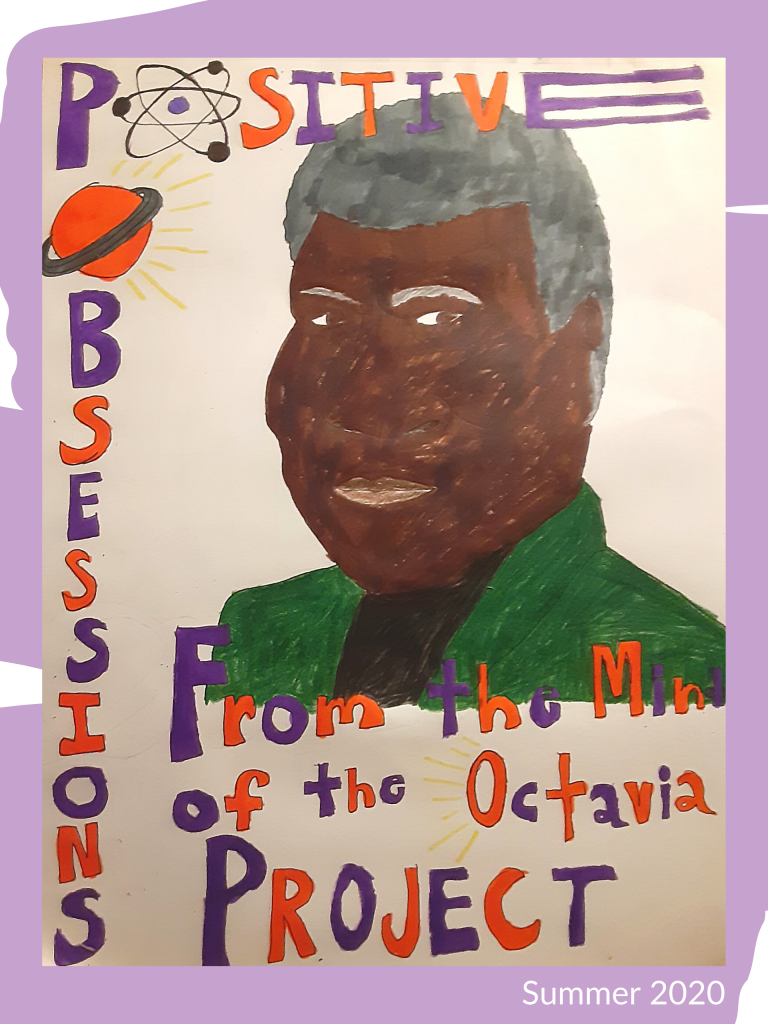 We're so excited to share this very special debut–our first ever Octavia Project Zine! This digital publication is filled with artwork, stories, games, poems, and more from our incredible Octavia Project Class of Summer 2020.
The title, Positive Obsessions from the Minds of the Octavia Project, was the idea of one of our teens, who was inspired by the Octavia Butler essay we read together, "Positive Obsessions," about Octavia's drive to write and share her ideas. The cover, layout, and design were also all provided by our super talented participants.
Click here to read or download a copy of the zine–and prepare to be obsessed!