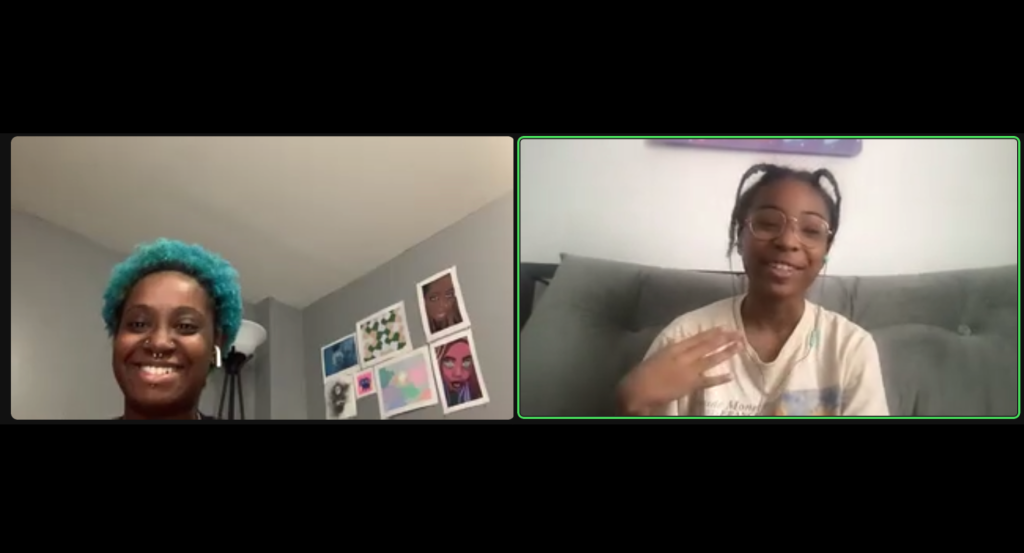 Last weekend, an intimate group of alumni, volunteers, and community members gathered together for a cozy OP Community Chat.
We talked with OP alumni Cheyann and Xylon about their experiences in our programs, what inspires them as creators, and what we can do to improve STEM education opportunities.
You can catch the recording here.
We also asked our alumni, as well as our community members, what role they think artists, writers, and creators of all kinds have to play in building the future. These were some of their responses:
I think art is hopeful. I feel like if we did not have art, we wouldn't have hope as a people.

Cheyann, OP alum
Just like Octavia Butler, creators have a way of providing warning towards the future we're heading towards or a guide to the future we'd prefer to create.

Bria, OP Advisory Board
Artists are creative problem solvers, and that's what you need when confronting change or the Unknown. Art helps COMMUNICATE those new ideas in an approachable way so more people can understand.

Lauren, community member
Creative arts are very significant in outlining the future because you can explore ideas that aren't true in your current world, that you would want to be true for the future world. Fiction doesn't always have to be unicorns and fantasy—it can also overlap with the real world and show how to spark change. And that change that you write, or that you draw or dance or sing, can inspire many people!

Xylon, OP alum
Post-2020 we've had many opportunities to re-envision various systems and often been disappointed in power defending the status quo. The more alternative visions for the future we are putting forth as a society, the more we agree that things don't HAVE to be the way they've always been, the harder it is to maintain the structures that only work for a few people and leave the rest behind.

Parker, community member