Hello from the Octavia Project! Our Summer 2022 programs got started last week, and we can't wait to give you a glimpse of what our participants are up to.
Our Summer Camp, for girls and trans and nonbinary youth ages 10-13, is in its second year and going strong. This week, campers stretched their creativity and got to know their new community with visual storytelling and hands-on activities. They created characters based on their own superpowers, wrote and acted out one-scene plays featuring them, and even made paper mâché masks to represent those characters!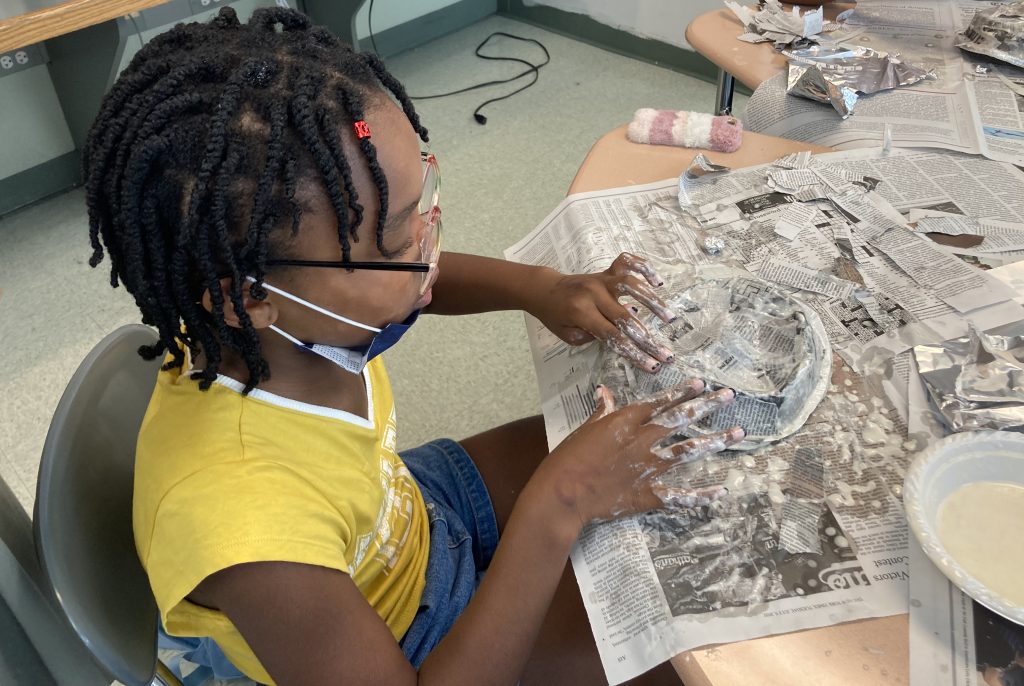 Week one at camp ended with a deep dive into graphic novels and comics. After reading and discussing our favorite visual stories, campers created their own comics. With a lot of writing, drawing, and small-group sharing, campers built up their storytelling, communication, and team-building skills all week.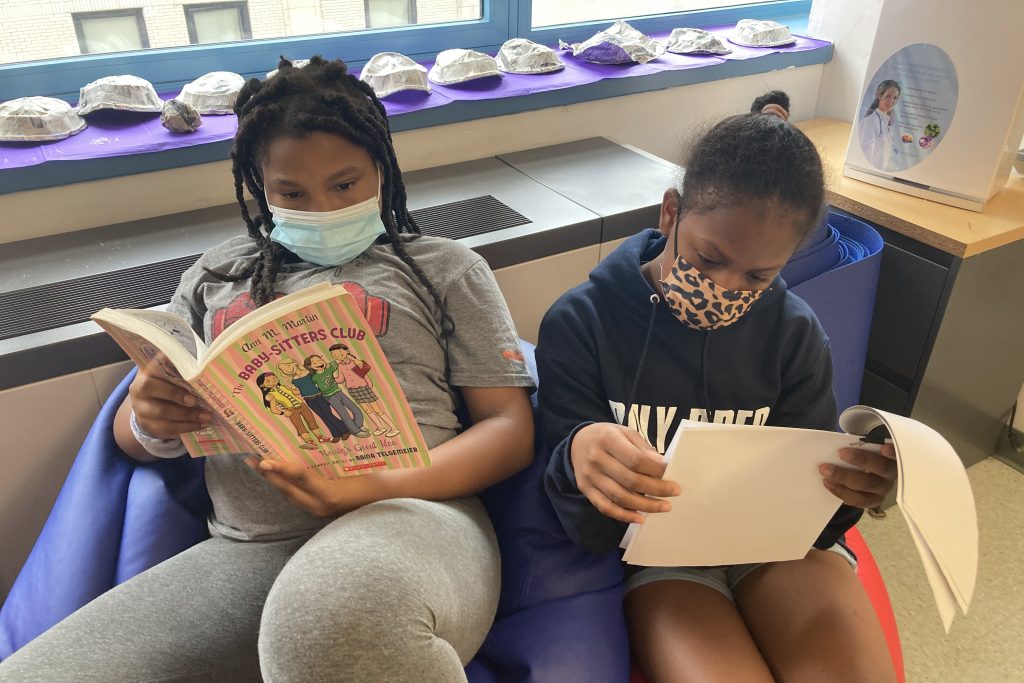 Over at our Summer Institute for high schoolers—now in person after being virtual for the last two years—students started building their community by getting to know Octavia Butler and each other. They developed their own semi-autobiographical characters and explored techniques used in journalism and memoir writing, including writing an interview between their past and future selves.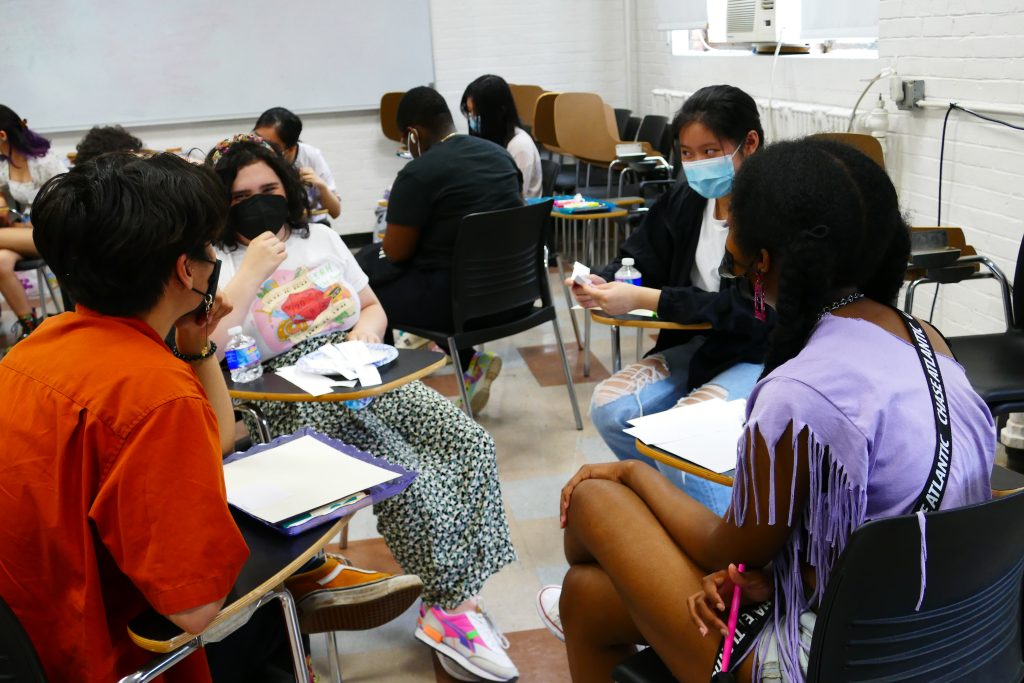 Institute participants also spent their first week digging into their book club book, The Deep, by Rivers Solomon and learning book-binding techniques to make their own journals.