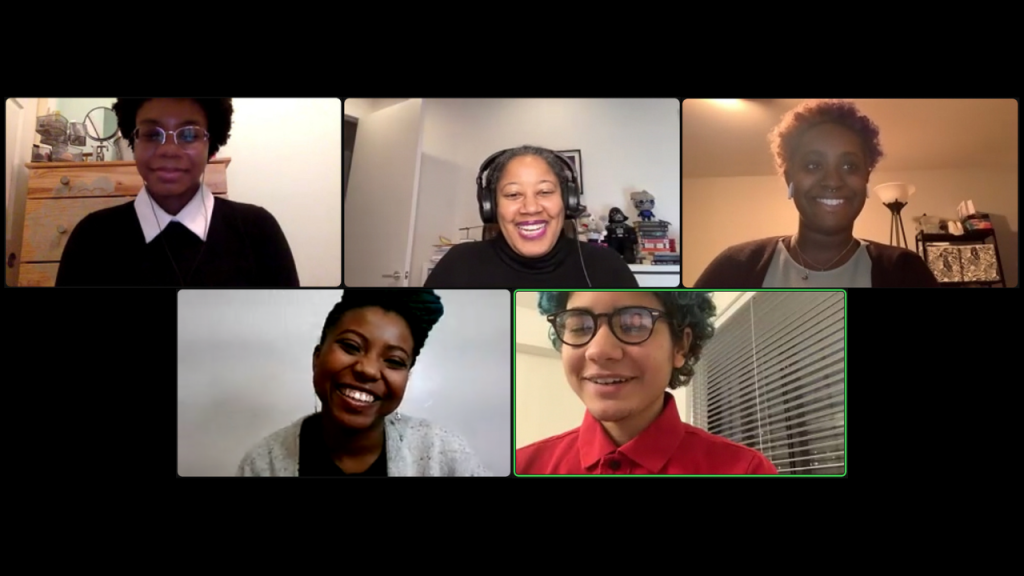 At the Octavia Project, we're all about collaboration. We teach collaboratively; we learn collaboratively; we lead collaboratively. And now, in collaboration with our community, we are making our dreams for summer 2022 a reality.
Whether you contributed to our annual campaign, attended our virtual event, or spread the word about our work, we want to thank you! This summer we will welcome over 40 students into our summer programs, and it wouldn't be possible without you.
If you missed last week's virtual event, you can catch the recording online. And continue supporting our work by spreading the word about our free summer programs to the tweens, teens, and parents in your life. Students ages 14-18 can apply for our Summer Institute, and students going into grades 6-8 can join our Summer Camp.
Thank you for helping us raise over $35,000, grow our community, and host important conversations. We look forward to keeping you posted about everything happening this summer—stay tuned!